5 reasons you should hire a maid service in Vancouver
You might feel that hiring a Maid Service in Vancouver is a total luxury. A lot of people think the same way and it is kind of true. When you hire a cleaning service, it means that someone else will be taking care of the housework you don't like to do or have the time to do. However, It is a luxury that you can easily afford and there's nothing that should stop you from availing it.
Some homeowners have the guilt of not doing the task on their own. They also feel that it is elitist to call someone else to come in to clean. But the truth is: there are many trained professionals out there who are almost always happy to help you with the household chores and take care of everything for you.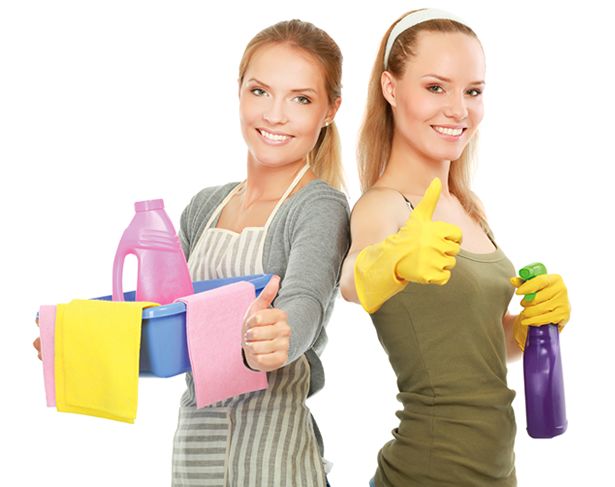 Here are 5 reasons that should encourage you to hire a maid service in Vancouver:
We have all the required supplies
Your house has several different areas and surfaces which mean that you need different cleaners. You require one cleaner for the mirror, one for the tiles, one for the toilet seat, one for the marble slab, one for removing grout, and many more. Our expert team at CanShine Cleaning carries their own supplies and ensures that your house is efficiently cleaned. We bring the right tools and equipment saving you money and the hassle of stocking up cleaners in your store.
We clean the knobs, switches, and handles
This is one of those parts that a lot of people tend to miss out on. CanShine Cleaning will disinfect all the switches, handles, and knobs. These fixtures have more germs than you can think of and how many times do you think of cleaning them? We make sure that they are cleaned so that no dust and dirt remains on them.
You can clean the home on your own and you may also have the time to do so but when you hire a professional maid service in Vancouver, you will realize that they do a way better job than you do yourself. Moreover, it is about opportunity cost. You can utilize this time to complete more productive jobs.
We dust everything
There's a lot of dusting that you need to do. Let's take a look – table tops, mirrors, doors, door frames, door knobs and handles, lamps, picture frames, light fixtures, books and their bookshelves, all decorative items, window sills, television, blinds, over and under the refrigerator, and the list can go on. Imagine the amount of time you will need to spend in dusting all of these items. Every single thing in your home with a surface needs to be dusted. So, let a maid service in Vancouver like us take care of the dusting instead of you getting exhausted cleaning all of that on your own.
We clean the bathrooms
If you want your bathroom to look spotlessly clean, you must scrub the toilet once every week and the bath/shower area every two weeks. The bathroom has many surfaces like sinks, faucets, mirrors, shower glass, counters, tiles, and the floor. A professional maid service in Vancouver cleans all of these areas for you freshening your bathroom like never before. Your chrome fixtures will always shine and the mirror will not have any patches or scratches.
We take care of the baseboards
The baseboards are often missed out when you clean the house on your own. This is because the dirt on it is not that obvious. However, what you don't realize is that all the pet hair, dust, and scuff marks gather on the baseboards and only when you clean them will you realize the impact they can create on your walls and floors. In fact, not just that, they also help improve the hygiene levels of your home.
Baseboards cannot be cleaned with simple dusting or vacuum cleaning techniques. A wet cloth with a cleaning solution needs to be used. Also, the cleaner needs to be on their hands and knees. CanShine Cleaning experts know how to take care of the baseboards and corners and you should conveniently hire us for this maid service in Vancouver so that you can sit back and relax.